Neighborhood Realty Limited
VACANT LAND and SUB-DIVISIONS
Langilles Estates Subdivision, Simms Settlement
Location! Location! Just over the county line in Lunenburg, these spacious lots are priced to sell. It is only 5 minutes to all amenities in Hubbards, 35 minutes to Halifax and close to Queensland and other local ocean beaches. Lot # 12 ($46,200) has a new drilled well in place that is included in the purchase price. The road is above standard and the lots are ready to build on. Developer financing is available. A great spot to build your dream home. Located in the Shatford Educational Trust Fund area.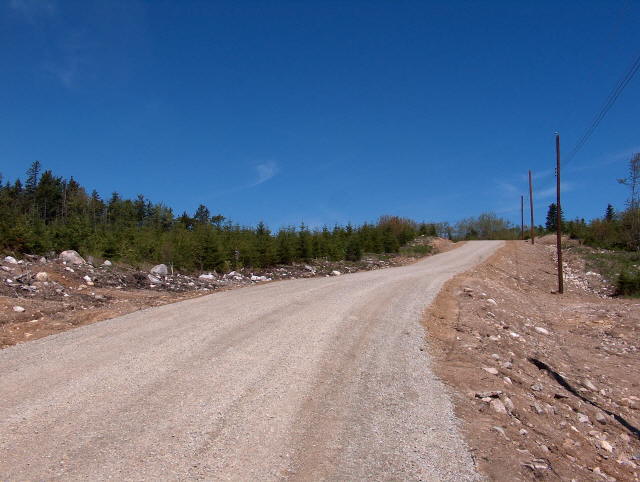 Contact: Tom Donnahee
Lot sizes - Various (1+ acres)
Prices starting at $36,000
Lot - Mersey Road Connector, East River
Excellent development potential! No roads to build with 2441 feet of road frontage on the Mersey Road Connector which is a public road with NSPC power already installed all along the frontage. Make this you mini estate or whatever you chose. Basic General zoning allows many uses including businesses. Located less than 40 minutes to Halifax and just 6 minutes to all amenities in Hubbards. There is a 2012 boundary survey available. The owner is a licensed real estate broker in Nova Scotia and the co-owner of Neighborhood Realty Limited
Lot - Deer Walk, Fox Point
Privacy is assured with this well treed, 15.7 acre property in Fox Point. The land is able to be subdivided into possibly as many as four or five lots. Municipal bylaws apply. Only five minutes to all amenities in Hubbards such as shopping, medical, library, oceanfront park with boat launching and mooring facilities, new skateboard park, farmers market and so much more. Ocean beach just up the street. Located in the Shatford Trust Fund Area. Build your dream home now.
Lot - Mersey Connector Road, East River
Privacy is assured on the 10.2 acre parcel less than ten minutes west of Hubbards. A mixture of softwood and hardwood create a great buffer and a park like setting. Build your cottage or home and begin your country life now with the convenience of all amenities only minutes away. Close to ocean beaches and stunning scenery. 35 minutes to Halifax
Lot #4, Mount Marina Estates
Build your dream home now on this well treed lot with deeded access to the pristine waters of Fox Point Lake. Partial ocean view can be obtained. Only 3 minutes to all amenities in Hubbards such as shopping, banking, medical, dental, library, oceanfront park with boat launching facilities, farmers market, new skateboard park and much more. A community you can truly call home. Boat, fish and swim in the gorgeous waters of Fox Point Lake and it is only 1 km to a beautiful ocean beach. 35 minutes to Halifax and just over the Lunenburg County line which ensures lower property taxes. No HST and priced to sell



Contact: Tom Donnahee
Lot size 30,300 sq. ft.
Price $39,900.00
Lot #3 Parkwood Drive, Aspotogan Ridge
Build your dream home adjacent to Nova Scotia's newest and most challenging golf course development. The course is slated to open in the summer of 2015. Aspotogan Ridge is located only minutes to all of the amenities in Hubbards such as shopping, farmers market, public oceanfront park with boat launching facilities, library, doctors, dentist banking, restaurants, new skateboard park and so much more. Located in the Shatford Educational Trust Fund area. Just 35 minutes to Halifax and less than an hour to Halifax International Airport. Visit www.aspotoganridge.com for more information



Contact: Tom Donnahee
Lot size 32,160 sq. ft.
Price $65,000.00